Back to Jenny Clarke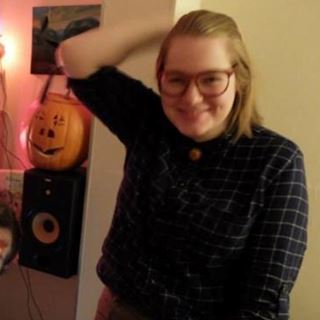 Jenny Clarke
Freelance Volunteer
Cambridge, UK
---
Profile
Who they are
I am ridiculously into film, purely as an audience member. I regularly attempt criticise, but would love to work in cinema exhibition. I have been gaining experience as a volunteer and intern at multiple film festivals around the country.
Where they are from
Work history
Festival Runner
Leeds Film Festival
Volunteer
Thought Bubble Comic Con
Programme Planning Intern
Cambridge Film Festival
Audience Award Volunteer
Edinburgh International Film Festival
Volunteer
Birds Eye View Film Festival
Festival Insider
Sundance Institute
Education
Criticism, Communication and Curation - Bachelor of Arts (BA)
Central Saint Martins
Arts and Design - Foundation Diploma
Chelsea College of Art and Design
Where they are going
Member of
Companies they are a member of
Not a member of any companies.
Admin
Company pages they manage
Not a manager of any company pages.
Hii-Fives
No users have Hii-Fived this profile.
Testimonials
This user has no testimonials from the Hiive community.