Back to Tom Okello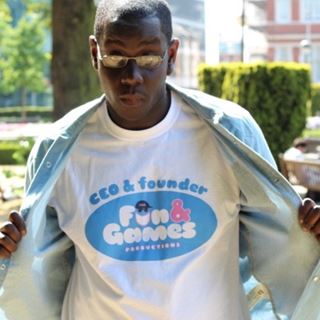 Profile
Who they are
I graduated from Bucks New Uni in 2010 with a degree in Human-Resources and Business Management. I have always wanted to own a business but struggled when creating ideas. Suddenly one night, as i was sleeping it came to me, I got up straight away and wrote the blue print to my now business.
I setup and run, an independent company called Fun&Games Productions LTD, based in London. Fun&Games is in the early stages of business life so the journey is just beginning. Currently we started working on an educational series hopefully will be coming to a television near you.
I'm here to do all of the following:
1.Network with people from various industries
2.Go to events
3.look for new Fun&Games team members
4. Meet other people following their dreams .
Where they are from
Work history
No work history available.
Education
No education history available.
Where they are going
Member of
Companies they are a member of
Not a member of any companies.
Admin
Company pages they manage
Not a manager of any company pages.
Hii-Fives
No users have Hii-Fived this profile.
Testimonials
This user has no testimonials from the Hiive community.