Back to George Ogle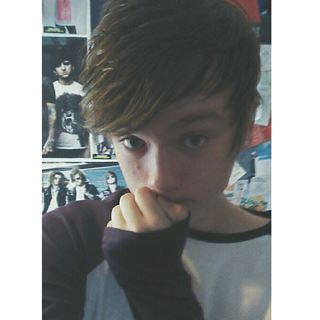 George Ogle
Student & Youtube Content Creator
Caterham
---
Profile
Who they are
I'm George Ogle, an 18 year old student from South London and I'm currently studying Film & TV Production at college!
I've been filming and editing videos as a hobby for over 6 years using a variety of programs from Sony Vegas to Adobe Premiere and After Effects. Only recently have I started uploading what I do to YouTube, and I've managed to gained a small but loyal following for my content that I am very happy with.
I also do voluntary work at a local radio station, anything from helping out at events we sponsor to actually broadcasting and hosting my own 2 hour radio slot on Saturday afternoons, quite the busy time.
I'm looking to branch out and learn as many new things as possible, i'm always excited for new opportunities whatever form they may come in.
Where they are from
Work history
Radio Presenter (Voluntary)
Ridge Radio
Sandwich Artist (Part Time)
Subway
Paper Distributor
Caterham Link
Education
Film & TV Production - Level 3 BTEC Diploma
East Surrey College
Media, Classical Civ., English Lang & Lit - AS Levels
Reigate College
English Lang & Lit, Chemistry, Biology, Physics, Maths (Methods & Apps), Graphics, ICT, Music, History, Citizenship - GCSE's
Warlingham School
Where they are going
Member of
Companies they are a member of
Not a member of any companies.
Admin
Company pages they manage
Not a manager of any company pages.
Hii-Fives
No users have Hii-Fived this profile.
Testimonials
This user has no testimonials from the Hiive community.