Back to Jasper Goodheart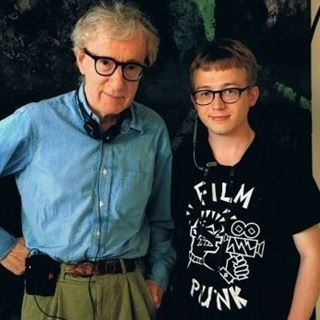 Jasper Goodheart
A Writer - Righting Writes
Sussex/London
---
Profile
Who they are
Hi/Hello/Good [insert time of day here]/Happy Thursday (or whatever day of the week it is...),
Hopefully from that opening gambit you can tell which side of the fence I land as far as doing this profile thing the "correct and professional way" as or the "still acceptably professional, chatty, personable, but no-where near the normal-routed way".
The thing about this industry - and the word "industry" is being used in its stretchiest, most elasticated, all-encompasing form here - is that one headhunter wants someone straight and narrow, by the book, their favorite colour grey, favorite flavour: whatever's blandest, as long as it gets the job done. Whereas another talent spotter might have preference for a "think no-where near the box, let alone outside of it", odder, quirkier different kind of person. - Doesn't mean that the more colourful creative is any less qualified or professional about what they do, it just means they'll do it in a more dynamic, fun way.
So, yeah, surprise, surprise, I fall into the latter's camp.
I see myself as a writer primarily (thus the probably-overly-flowery-but-I-don't-care text you find yourself skimming over here...) but have worn many hats including film runner, researcher, PA, filmmaker (short subjects), trainee script editor, reviewer, location marshall and general all-rounder when it comes to making film and/or TV (thanks to my university days).
I'd love to crack the creative market somehow. A lot of my adult life I've been playing catch-up, trying to edge my way in through various doors but due to luck (usually bad that calls me back home), happenstance and a bit of, at the time, youthful ignorance (lessons learned, thankfully).
Nearing the end of my 3rd decade on this world now, and seeing the wrong side of 30 creeping up, with not as many family commitments keeping me at home anymore, I am hoping to catch a second wind...
Here's hoping that's where you come in...
Thank you for bearing with my waffling on there, please enjoy my attached CV (or enjoy as much as going through a stranger's CV can possibly be enjoyed...) and I hope very much to hearing from you soon...
Looking forward to working with you,
Best,
Jasper Goodheart
07547672400 --- jaspergoodheart@hotmail.co.uk
Where they are from
Work history
No work history available.
Education
No education history available.
Where they are going
Member of
Companies they are a member of
Not a member of any companies.
Admin
Company pages they manage
Not a manager of any company pages.
Hii-Fives
No users have Hii-Fived this profile.