Back to Peter Baker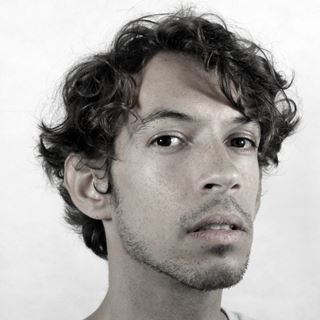 Peter Baker
Performer
Bristol
Freelancer - Available Soon
---
Profile
Who they are
Actor/Singer/Improviser
I'm a member of improv troupe Degrees Of Error, committed to exploring new peformance opportunities and concepts to add to our successful murder mystery show, "Murder, She Didn't Write".
As an actor, I've played roles as diverse as Woyzeck in "Woyzeck" and Feste in "Twelfth Night". I'm soon set to appear as Titania, interestingly, in a new adaptation of Midsummer NIght's Dream with Steam-Powered Tea Theatre. I love devising theatre and am currently working on both a two-hander and a solo show for the beginning of next year.
I have also been acting in short films and corporate videos to pay the bills.
Musically, I performed new material as a singer in Barcelona with Sergi Boal, sang backing for Milimetre and contributed a track to a Björk album. At the moment, I'm collaborating with a Bristol-based producer on new material as a vocalist.
In addition to the creative side, I have also worked in rights management and content development for literary estates such as Agatha Christie, Enid Blyton and Roger Hargreaves.
Where they are from
Work history
No work history available.
Education
No education history available.
Where they are going
Admin
Company pages they manage
Not a manager of any company pages.
Hii-Fives
No users have Hii-Fived this profile.
Testimonials
This user has no testimonials from the Hiive community.