Advertise with us
Latest article pin
Your chosen page on Hiive will appear amongst the latest articles in the Talent, Swarms or Companies page for the duration of your sponsorship.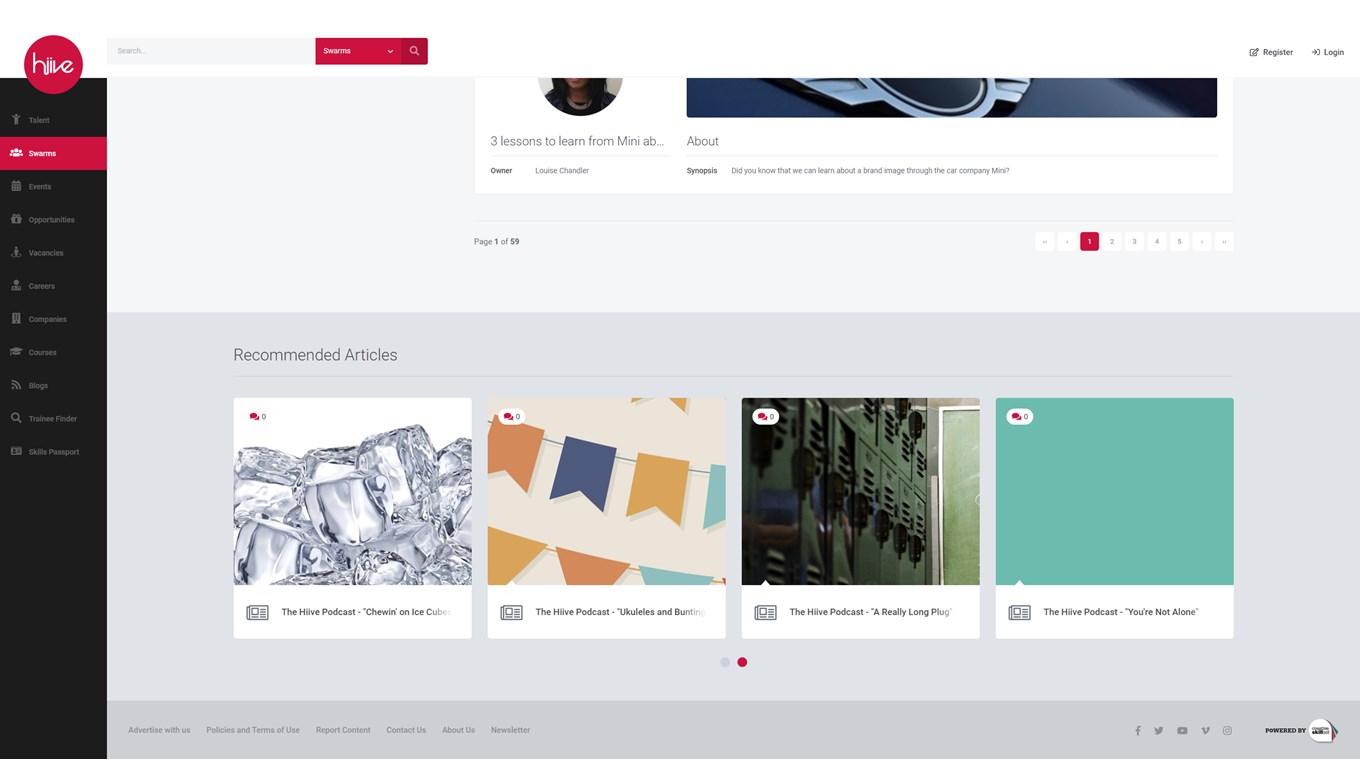 ---
Newsletter feature
At the start of the year, Hiive.co.uk launched a subscription newsletter. It has proven to be very popular among the Hiive community and has built up a subscription base of over 20,000 with an average open rate of 40%.
We offer one piece of sponsored content per newsletter that can come in the form of an article, event promotion, vacancy promotion, course promotion or business promotion.
Hiive newsletter feature
£750 + VAT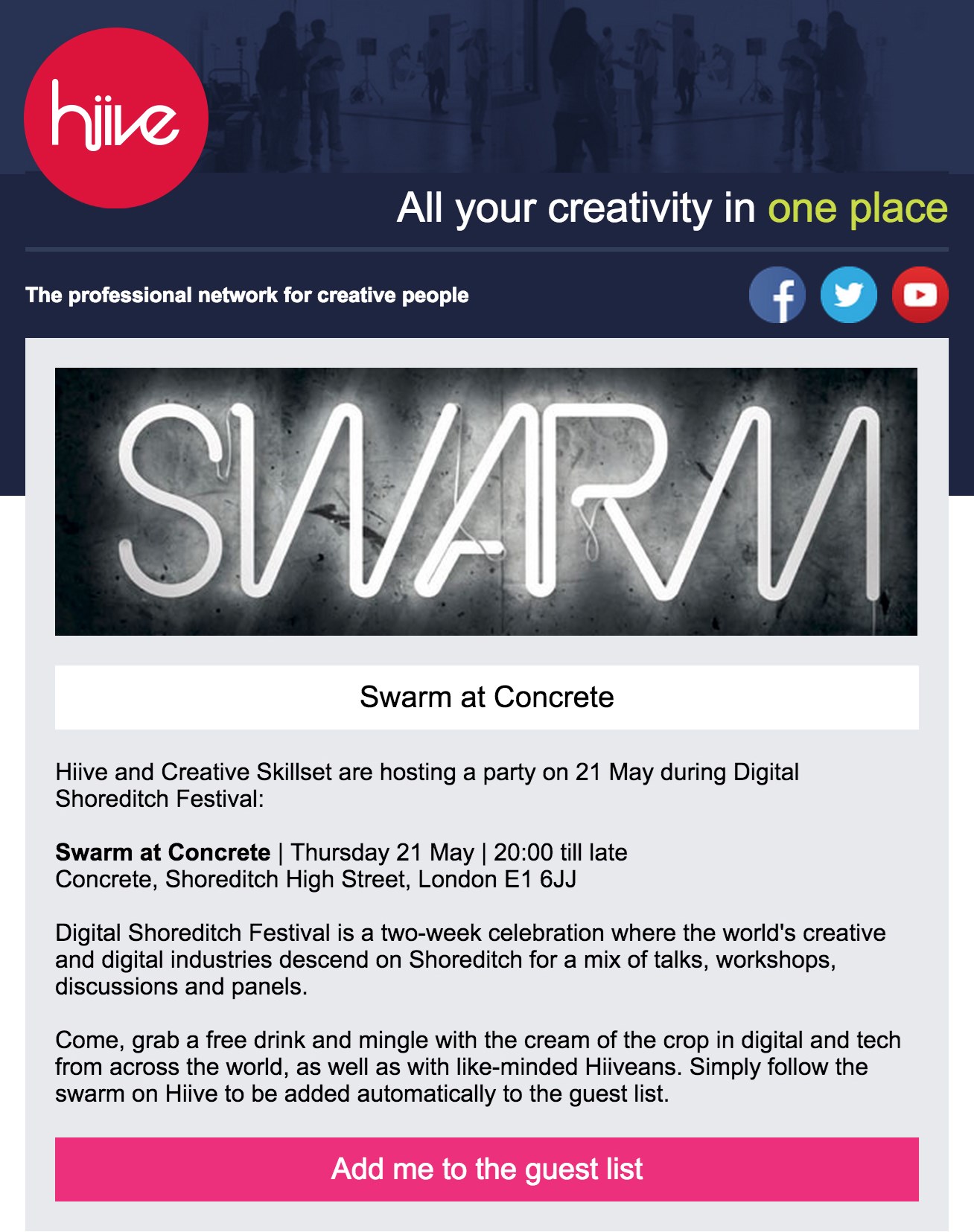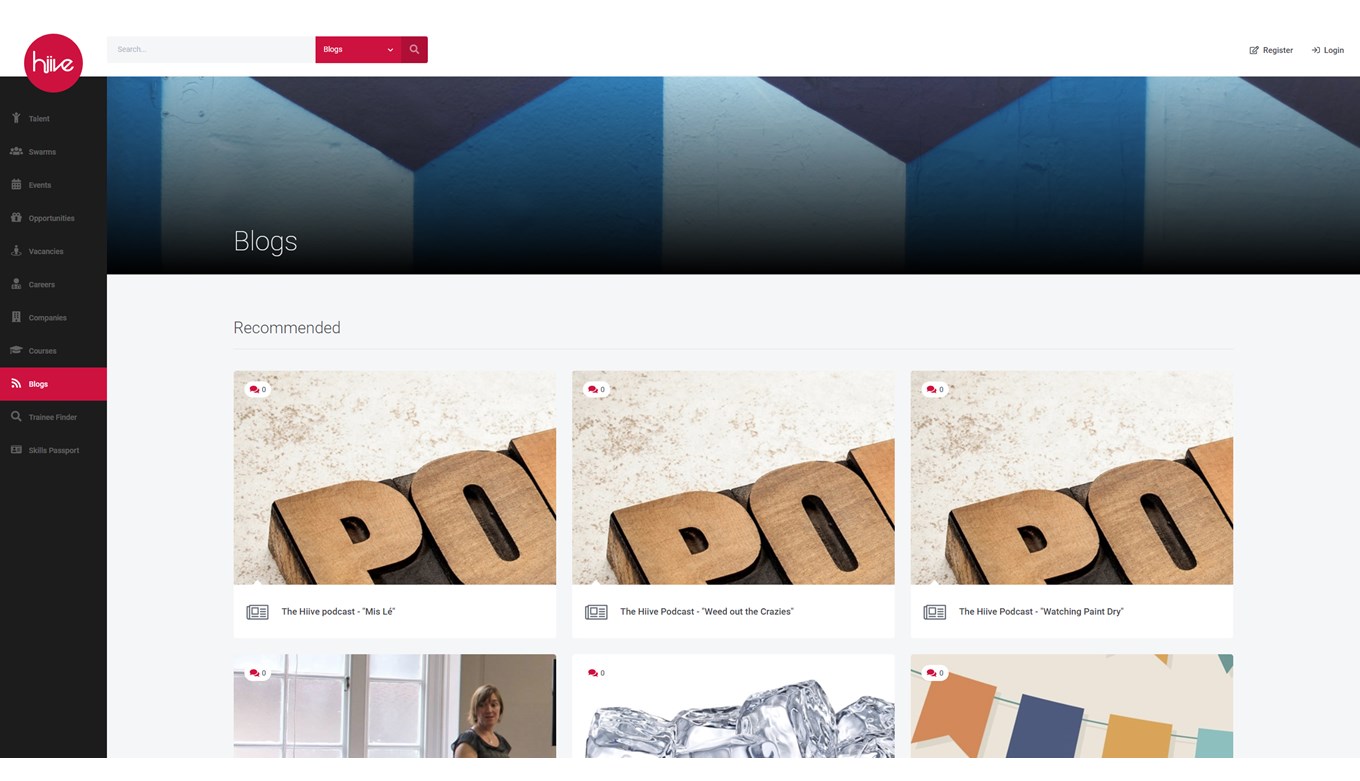 ---
Advertorial
One of the most popular pages on Hiive is the Blogs page which hosts a vast resource of insightful content, podcasts and events on the creative industries.
Your chosen piece will be featured in our featured banner at the top of the page. You will have the ability to add in video, image, text and links to your featured piece.
Advertorial on Blog
£250 + VAT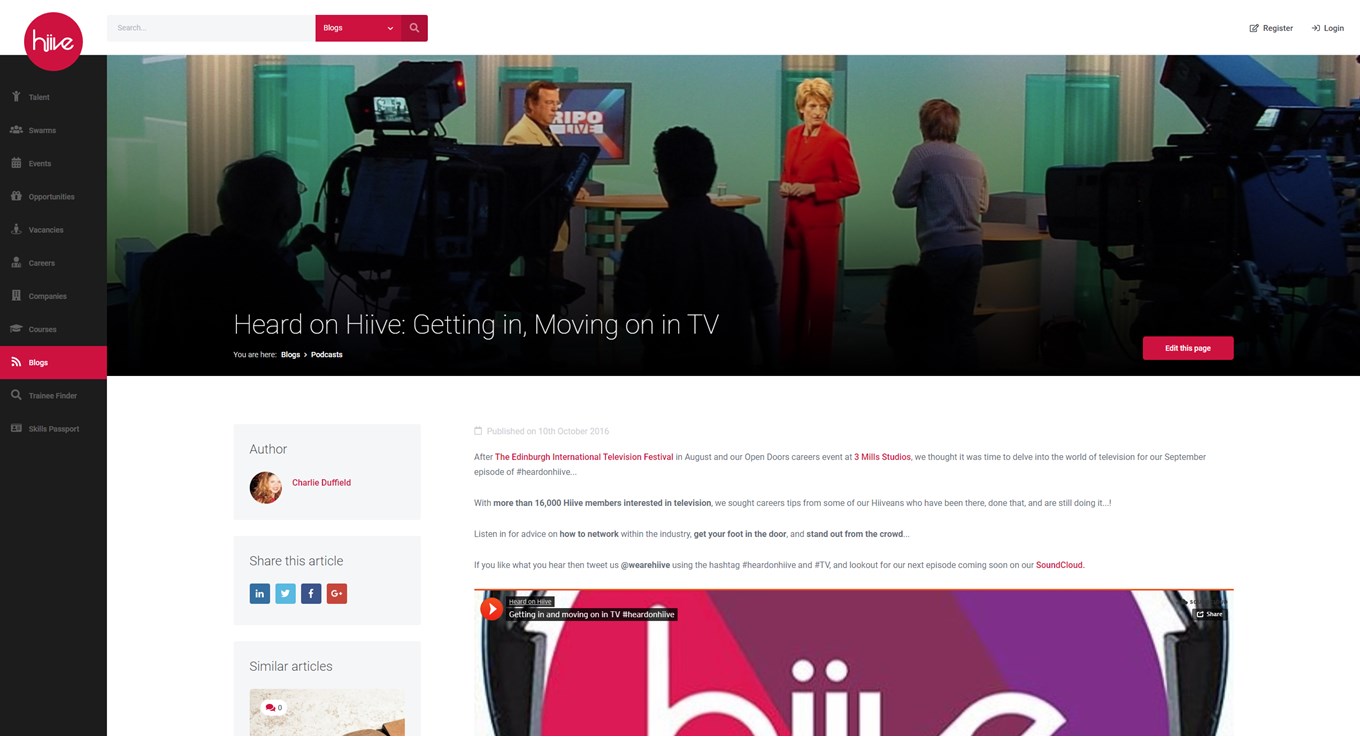 ---
Social media promotion
We have over 13,000 social media followers and can utilise our social channels to amplify your message through the following:
Facebook.com/wearehiive
£15 + VAT
Twitter @wearehiive
£15 + VAT
---
Opportunities
List your opportunities to our database to ensure you get the best quality applicants. You can house the application form with us where you have the option to longlist and shortlist applicants in an easy-to-use system. Promotion via social channels is included in the admin fee.
Opportunity admin fee
£250 + VAT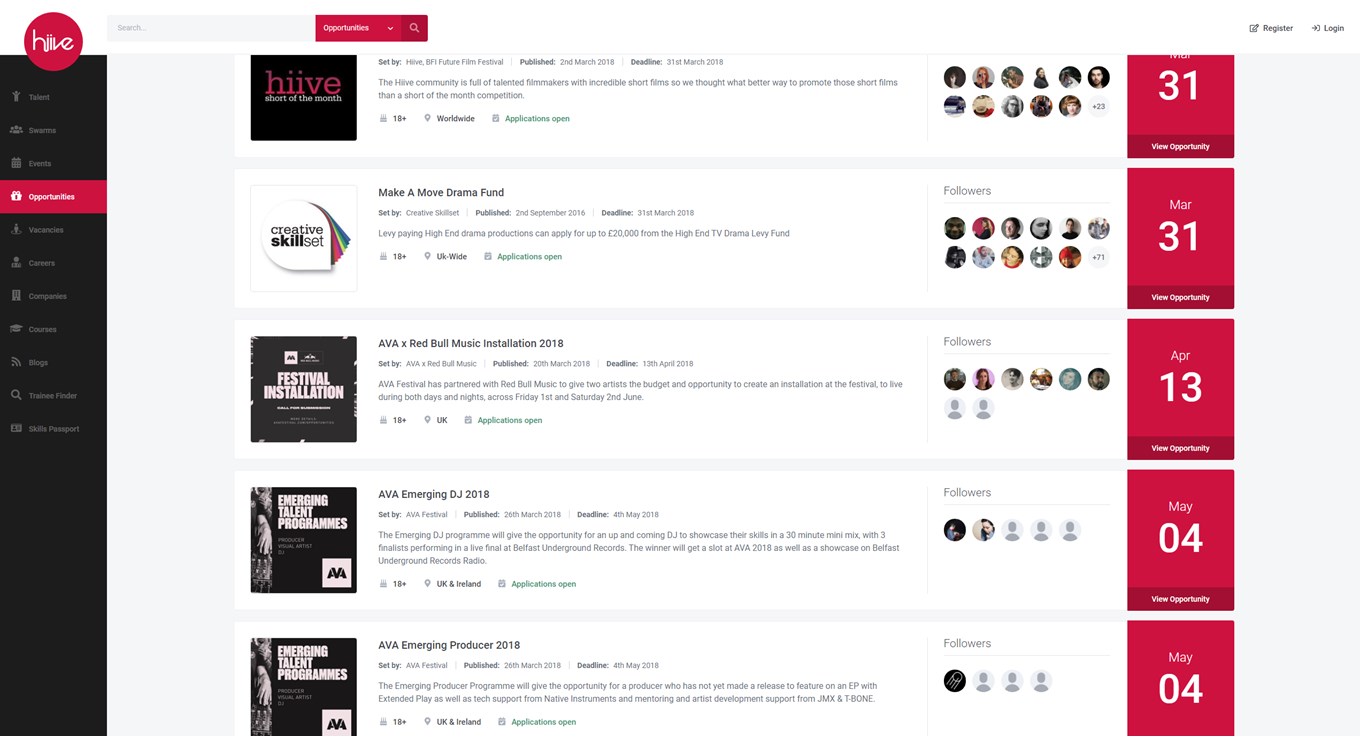 ---
Events
With simple to use tools and ticketing, competitive fees and an active, creative audience, Hiive offers an ideal platform for your next event. You'll have access to all of your attendees' Hiive profiles. Virtually catch up with guests, get feedback and start your research for future events.
You can also manage the post-event wrap up with a Hiive Swarm. Stay in touch with attendees, share documents and photos, and give your event a life after the doors close. Click here to find out more.
---
Brief Hiive
Imagine if you had a creative department of over a 100,000 vetted professionals on hand. Brief Hiive, and you receive a selection of high quality creative proposals from a range of professionals: emerging talent, experienced heads and award winners.
Hiive acts as an agency providing a safe pair of hands, drawing on an internal team of account managers, strategists, marketers and Creative Skillset specialists to ensure projects are delivered on time, to budget and exceed expectations. Click here to find out more.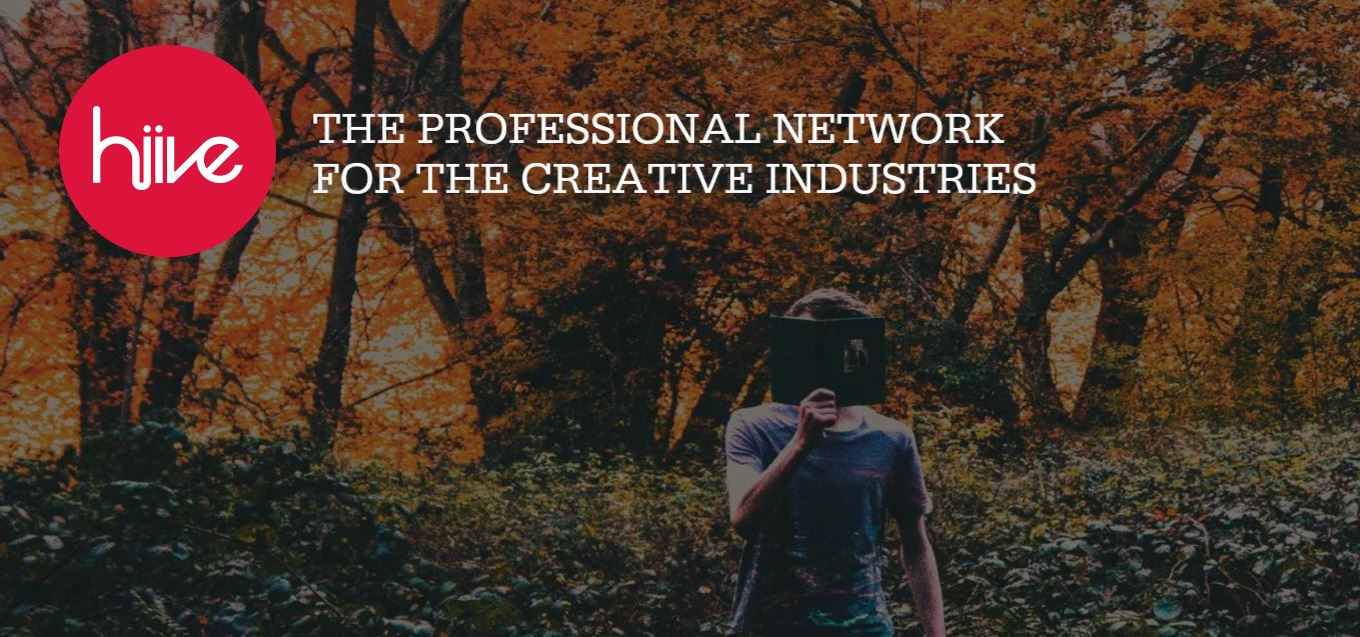 ---
Find out more
For more information about sponsored content on Hiive, please email hello@hiive.co.uk.
As we're in our first year, we're actively looking for sponsors and partners going forward, with additional options for sponsorship coming soon, including sponsoring industry specific pages on Hiive and sponsored posts to the Hiive community. Longer durations and more specialised or targeted sponsorship can be discussed to meet the needs of your campaign.