Back to Susana Flores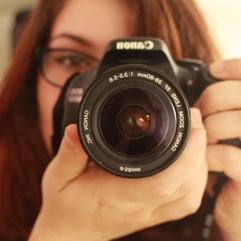 Susana Flores
Video Editor
Lee, London
---
Profile
Who they are
Filmmaking, TV & Radio student. Interested in Editing and Post-production
500px.com/suefye
Editor and videographer, currently working on Aventuras en Britishlandia, a Youtube channel about spanish and british culture in which I'm editor and content creator.
As an Art Director, I've worked on a theatre project developing a play called Canela en Rama, a modern version of Shakespeare's The Taming of the Shrew. My duties were to design the scenography and costumes. I also collaborated editing promotional videos.
Other of my projects as an Art Director was Post-Morte, a thriller that's going to be presented to festivals like Sitges and Nocturna, made by a group of Filmmaking and Journalism students.
The most recent project I've been in as an Art Director is El Encargo, a short film insipired by Ilya Repin's painting Ivan the Terrible and His Son for an art festival. In this one I'm also collaborating as a video editor. It is co-produced by Plataforma de Información Cientifica, a documentary-making group based at my university where I'm an Editor Collaborator.
I've also developed a final project for my degree: a TV series pilot episode in which I've been working in the script, as a camera, helping in production and responsible of the Post-Production area.
I'm also a drummer and I like playing other instruments like guitar and keyboards, and I'm very interested in the history of music. I also like Youtube and have some little projects I want to develop with friends, and I'd like to start my own channel sometime.
Where they are from
Work history
Editor & Content Creator
Aventuras en Britishlandia
Editor & Designer
Doctors Without Borders
Art Director & Scene designer
Teatro Sol company
Editor Collaborator
Plataforma de Divulgación Científica (UCM)
Art Director
El encargo (Short Film)
Art Director
Post-Morte (Short Film)
Education
Film & TV - Undergraduate
Complutense University of Madrid (Spain)
Where they are going
Member of
Companies they are a member of
Not a member of any companies.
Admin
Company pages they manage
Not a manager of any company pages.
Hii-Fives
No users have Hii-Fived this profile.
Testimonials
This user has no testimonials from the Hiive community.